Regular price
Sale price
$19.99 USD
Unit price
per
Sale
Sold out
Flat rate $6 shipping
Free shipping at $60
Orders placed by 4 pm CST ship the same day
Ships in a Padded Mailer or Box. 
Overstable Midrange 
5 | 2 | 0 | 4
The Prodigy MX-1 is a very overstable midrange disc. It is designed to have a predictable finish no matter the release angle. Whether you throw it backhand or sidearm, the MX-1 can handle power and wind with no problem. In your hand, it feels similar to a beaded disc but doesn't have a bead, and its diameter is slightly smaller than traditional midranges.
500 Plastic: 500 Plastic has been in development for quite some time, formulated and based on carefully considered player feedback. It has a stiffer, less gummy feel than 400 Plastic. This provides an extremely confident grip on the flight plate, balancing just the right amount of flex and firmness, with a very solid feeling rim that we believe disc golfers are going to love. 500 Plastic has a uniquely pearlescent finish, unlike anything else in the Prodigy Disc plastic line.
Diameter: 21.3cm
Height: 2.0cm
Rim Depth: 1.3cm
Rim Width: 1.5cm
Min Weight: 170g
Max Weight: 176g
Share
View full details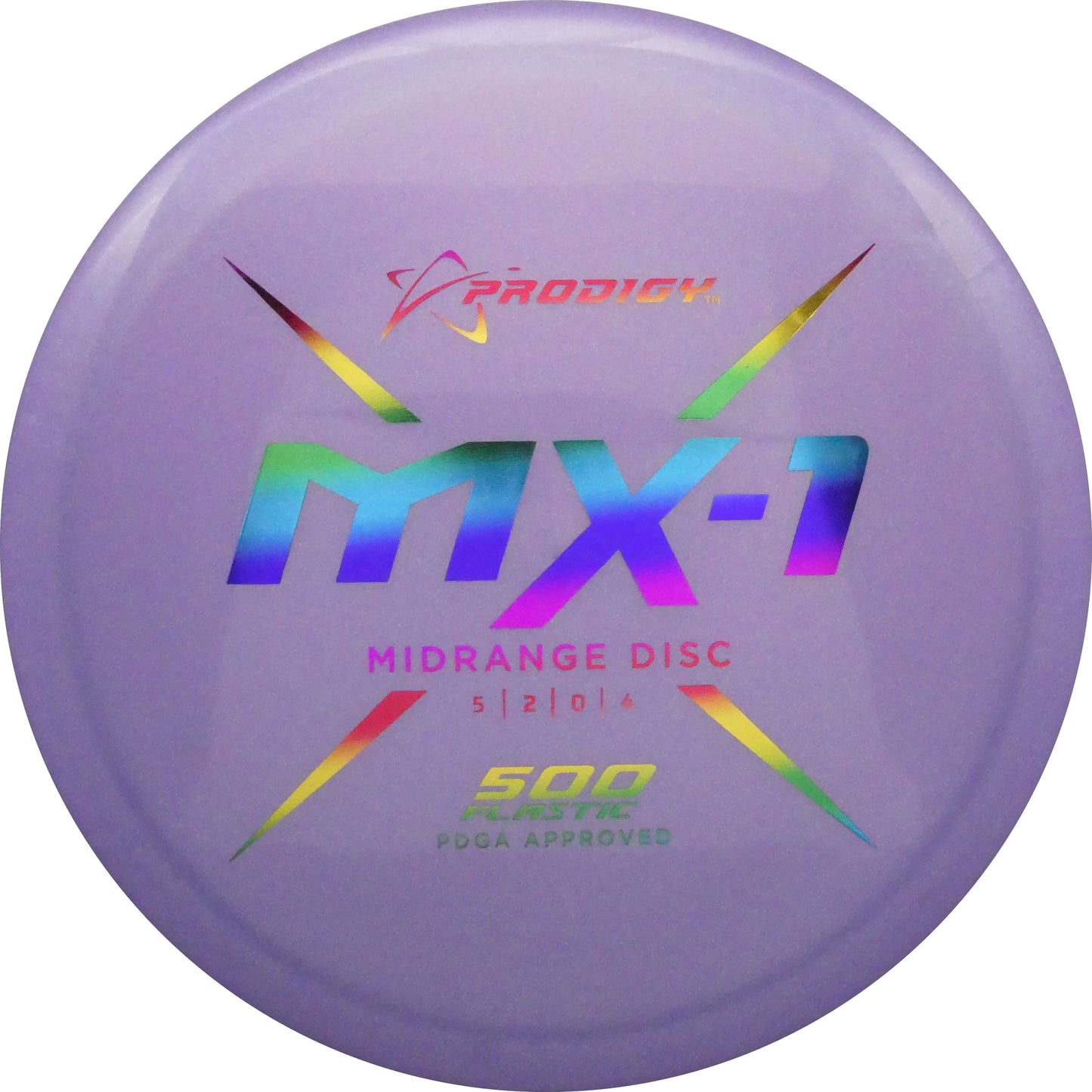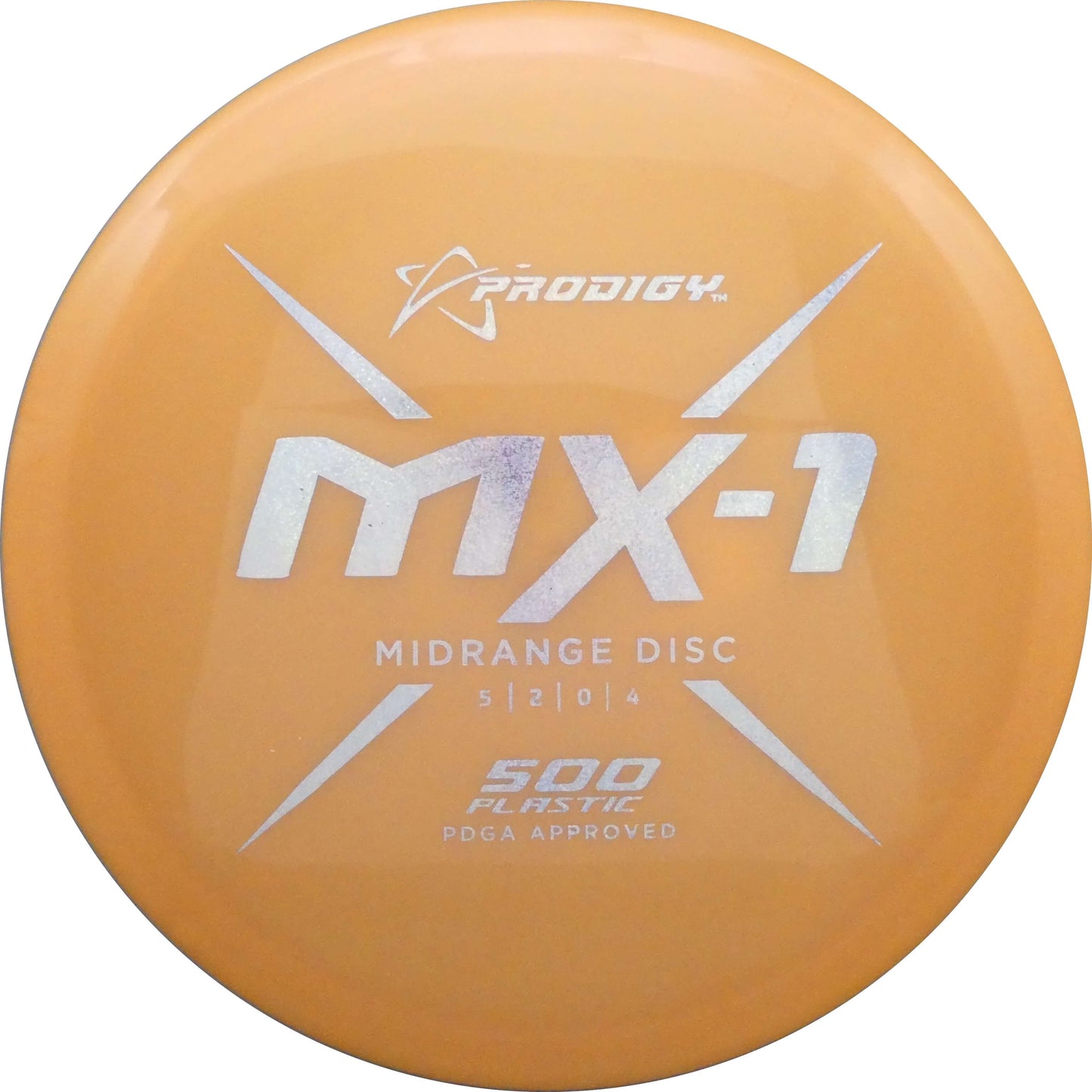 Fast & Secure Shipping

Flat rate $5 shipping

& Free shipping at $50

Pictures of Every Disc

Receive the disc you pick!

Have a Question?

Email us at toptierdg@gmail.com

or call us at 406-371-7144