Regular price
Sale price
$22.95 USD
Unit price
per
Sale
Sold out
Stable Control Driver
9 | 4 | 0 | 3.5
About this run: Soft and smooth in the hand but still grippy! This run came out flat topped with a few that were domey. This run is also quite floppy, similar to the ecoSUPERFLEX Gecko and is best defined as an approach driver.
"The glO-G Gecko fulfills the requests of a lot of our customers who love to use their overstable drivers as approach discs, but wanted it to die as soon as it hits the ground. If I want to throw full power I will definitely pull for my ecoFLEX Gecko instead, but if I'm in a position to give the basket a bid, or can't afford any groundplay, the glO-G Gecko will get the job done. I am super excited to have this versatile disc in the bag for glow season."
-Austin Minnocci, Elevation Co-Founder, Mold Designer
glO-G Silicone Rubber - Our glO-G material combines all the great things you love about OG with the ability to GLOW, super well we might add :) glO-G is as good as it gets for stopping ground-play and roll-aways. Being one of our floppiest materials it excels at absorbing impact, and with some practice, will shave some strokes off your game. Not to mention, the extremely vibrant colors help your disc stand out on the course and give each disc a unique look, day or night. They are awesome for normal rounds, glow rounds, or even playing catch at night due to it's flexibility!
Max Weight: 175.1gr
Diameter: 21.1cm
Height: 1.5cm
Rim Depth: 1.1cm
Rim Thickness: 1.8cm
Share
View full details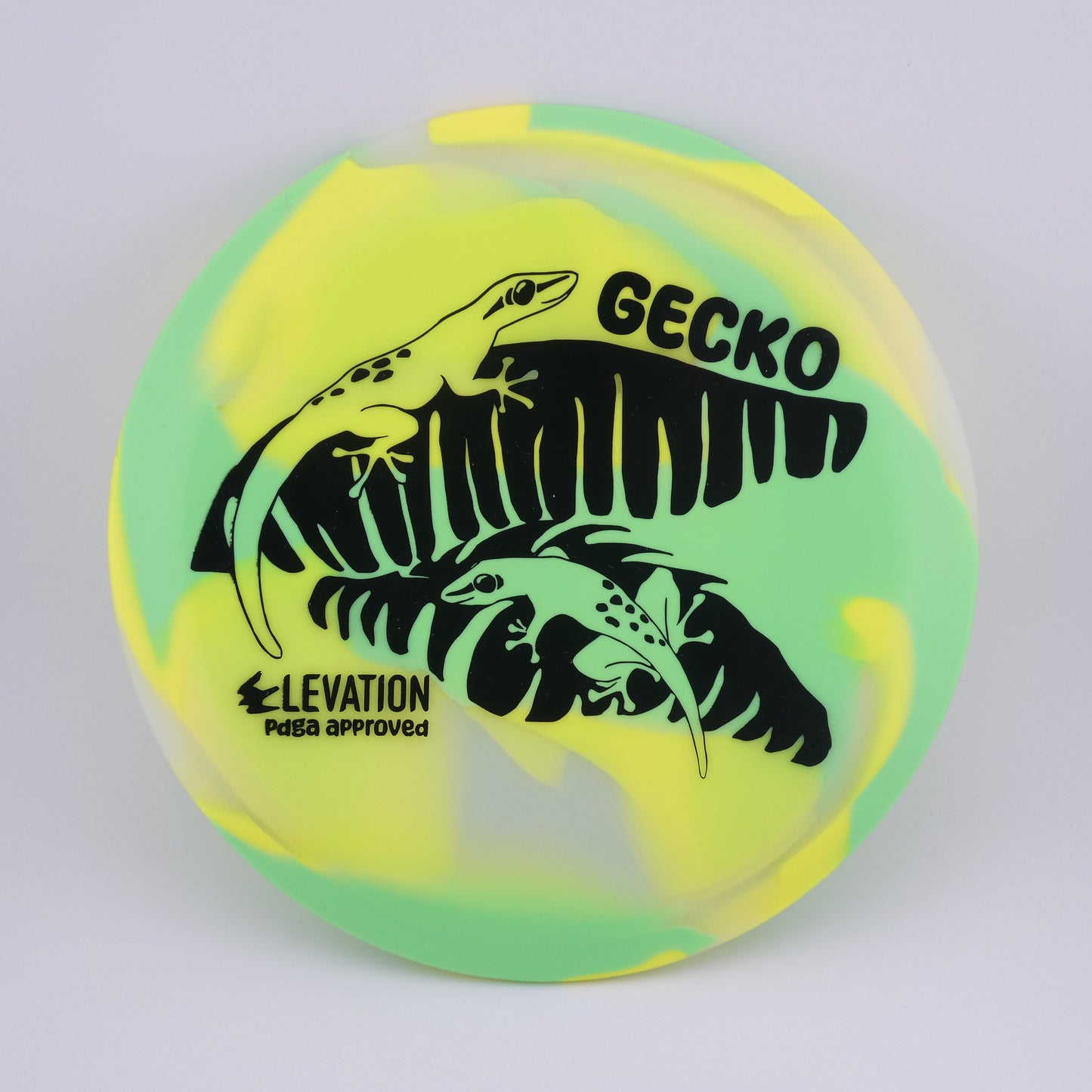 Fast & Secure Shipping

Flat rate $6 shipping

& Free shipping at $60

Pictures of Every Disc

Receive the disc you pick!

Have a Question?

Email us at toptierdg@gmail.com

or call us at 406-371-7144